Megaton Mini Sites
$99.00 Per Year!

Megaton hosts some of the largest and busiest sites on the web. We have been chosen over other hosting companies because of our dependability. To see an example of just how dependable our servers and backbone connections are, take a look at the Daily Log File of one of our customers which documents uninterrupted traffic for over 5 years.

Megaton also hosts many smaller sites consisting of 1 to 4 pages. Our Mini Site program is designed for web site owners who use less than 1 MB of storage space and 1GB of monthly transfer. The only difference between a Megaton Standard Hosting Account and a Megaton Mini Site is the storage space and bandwidth. Mini Sites have all of the features of standard accounts and you can upgrade to a Standard Megaton Account at any time.

Visa, Mastercard and American Express Accepted!

Order Online Now!
Visa, Mastercard & American Express Accepted!
Contact Us via Email

New! Megaton Mini Sites Only $99.00 Per Year New!
Standard Account Features & Pricing
Discount Domain Registration Service
Save $79.94 on a Standard Hosting Account!
Check availability and register your domain today

Visit our Online Help Section!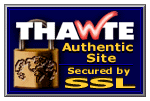 Megaton, Inc.

© Copyright 2001 MEGATON SM
All Rights Reserved.